EC engine with direct tool drive
The brushless electric motor (EC) from STIHL is energy-efficient and almost wear-free, thanks to features including the STIHL EC electronics upstream. Acting as an intelligent switching centre, this detects the battery plugged into the tool at any point in time, and supplies the EC engine with the right power output for the battery. This ensures that the power tool always has the optimum power output available – on a constant basis throughout the battery draining process.
Suitable for use with Smart Connector 1.0
The device is compatible with Smart Connector 1.0 and can easily be integrated into the STIHL connected system.
Spacer bracket
Practical spacer bracket for mowing along obstacles and around trees and bushes.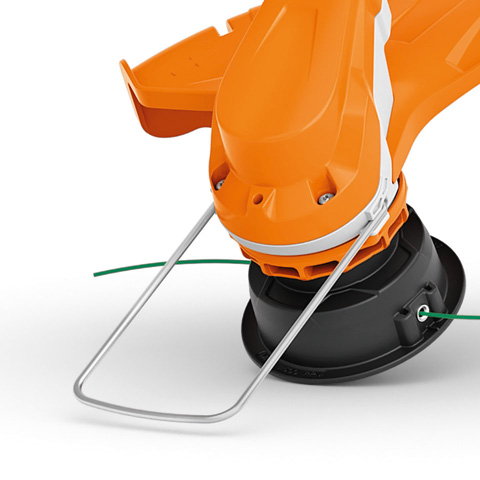 Cutting tools can be changed by hand
Cutting tools can be changed by hand with no need for tools. Choose from AutoCut C 6-2, PolyCut 6-2 and DuroCut 5-2.
Loop handle
The loop handle is ideal for working in confined spaces, e.g. for clearing work between bushes and shrubs.
Infinitely variable speed control
Depending on your particular needs, you can adjust the speed to one of three levels and control it on an infinitely variable basis using the new ergonomic control handle.
Ergonomic control handle with Ergo lever
The ergonomic control handle with its on-off control lever and control lever lock absorbs some of the vibrations and is extremely easy to grip.